Reserve your appointment with a credit card or pre-pay at the desk.
When making an appointment you are committing to this reservation. Appointments are charged if you do not show for your appointment or cancel your appointment less than 2 hours before your reservation.

Massage and manual therapy is priced in 15 minute units beginning at 30 minutes and priced at $1.25 per minute. Discount given for cash/check payments
Please arrive about 10 minutes early so you have time to check in with the receptionist, fill out your clipboard, use the restroom, etc.
Learn more about each therapist under the 'About Us' tab
Click the on the name or photo of your preferred massage therapist below;
Pick how much time you would like;
Pick your day;
Enter your personal information;
Choose payment option

Reserve with a card
This link will show you the calendar with all massage openings. The calendar will place you with first available based on length of massage, day and time.
Clinical approaches utilizing Swedish strokes
Certified in Pfrimmer Technique and Pregnancy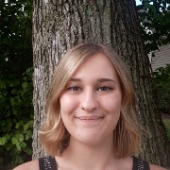 Manual Therapy techniques mixed with massage and lymphatic, Oncology massage, IET Level 2 (energy)
Certified in pregnancy massage
Sport, geriatric and relaxation massage
Certified in Pfrimmer technique and pregnancy massage