Massage is offered 7 days a week
Welcome Quinn Kessler to our Spine Worx team!
If you want a specific massage therapist, here's what you do:
Learn more about each therapist under the 'About Us' tab

Click on the name of your preferred massage therapist below;

Pick how much time you would like;

Pick your day;

Enter your information and reserve your spot.;

Choose payment option

R

eserve with a card

, you will be charged once your appointment is over.

Massage and manual therapy is priced in 15 minute units beginning at 30 minutes and priced affordably at $1 per minute.



OR...
The following therapists are not available at this time:
Maternity Leave
Clinical Orthopedic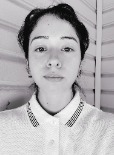 Returning in November!
myofascial
clinical applications
Himalayan Hot Stone-Aug
Would you like to find out about working as a massage therapist at The Spine Worx?
Help needed afternoons and weekends
Click the button below to send an email